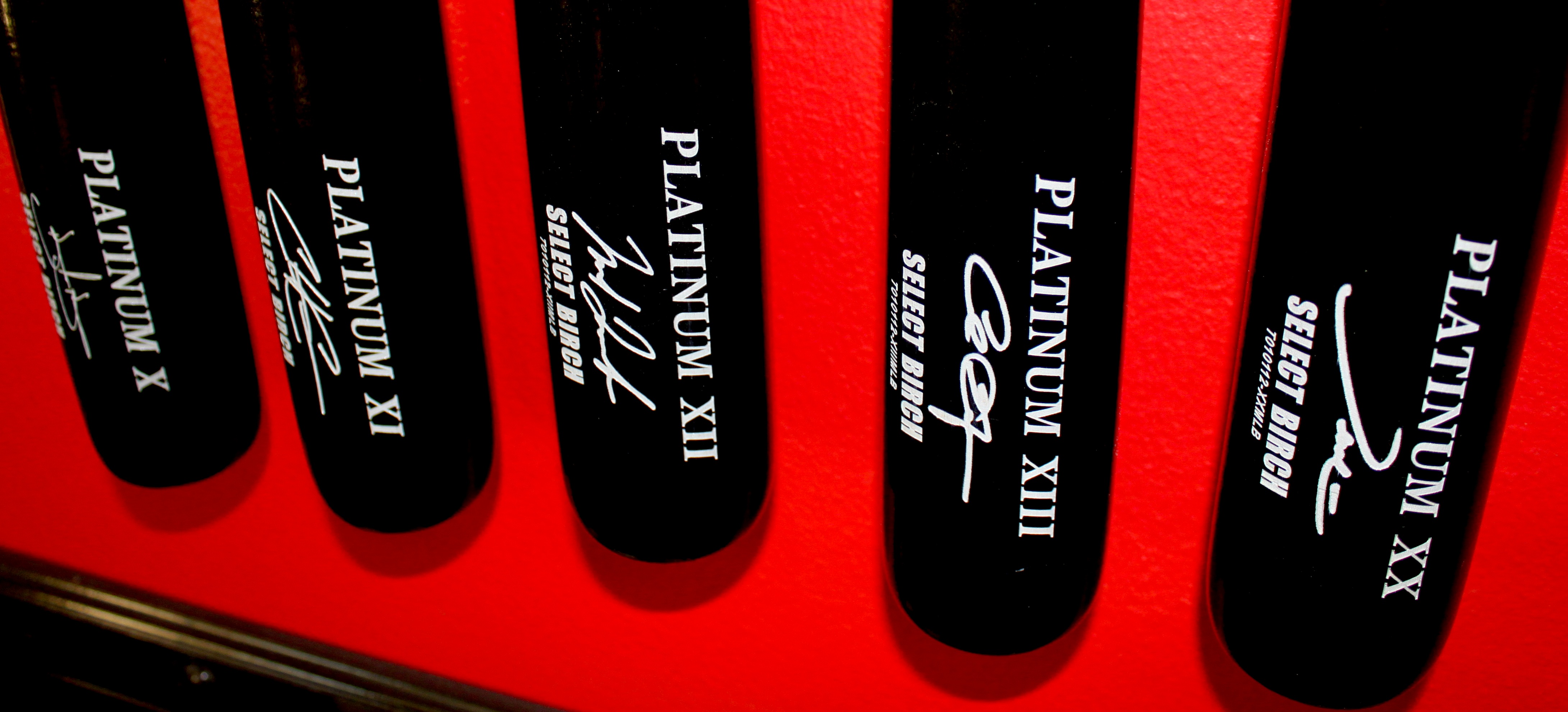 The Platinum X Series was designed to not only enhance performance, but transcend style, bringing a whole new meaning to the word "flair." What separates these bats from the rest can be broken down into 3 major categories…
1. Designed and crafted by the Trinity team with the research and feedback from the best hitters in the game. These bats are professionally tested and approved to optimize performance.
2. Specified to the 2013 PRO regulations. This entails an ink-dye test on the handle and a rotated trademark to the edge-grain side.
3. Includes a personalized signature of your name to bring "Big League Flair" to your bat.




PLATINUM XX